Locations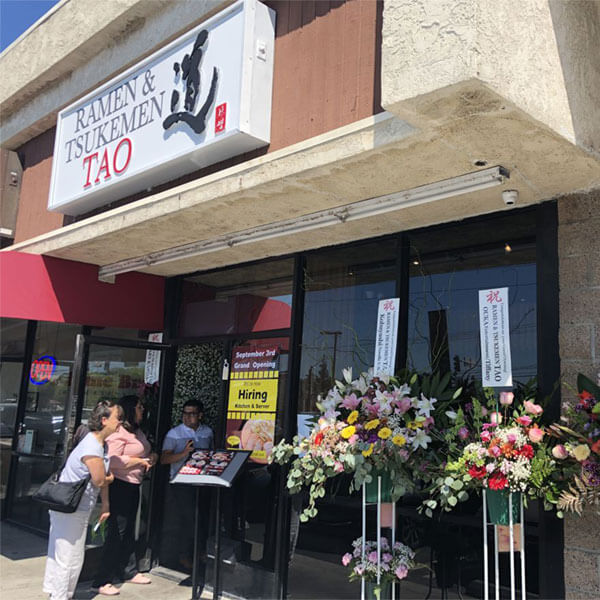 Buena Park Store
10488 Valley View St Ste 3 Buena Park, CA 90620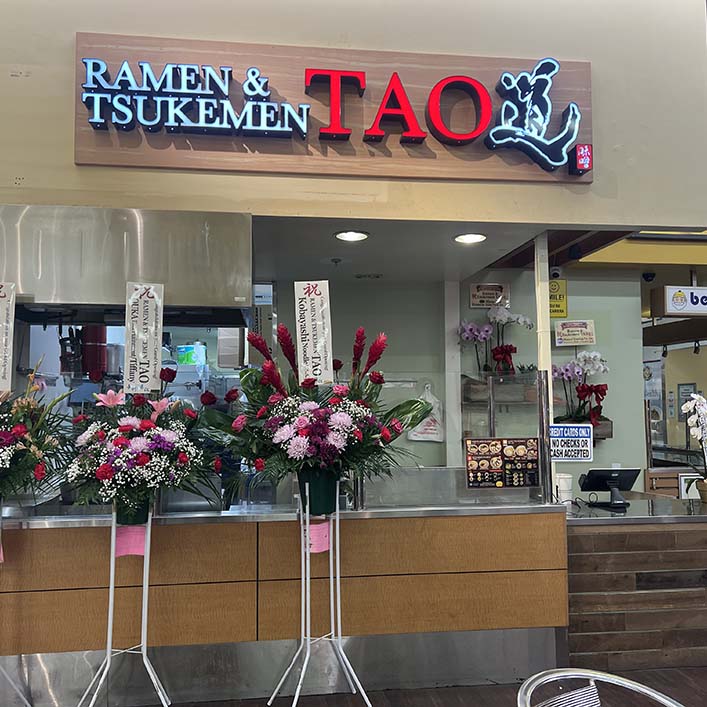 Gardena Store
1620 W. Redondo Beach Blvd. Gardena, CA 90247 (Inside Tokyo Central & Main)
About Ramen & Tsukemen TAO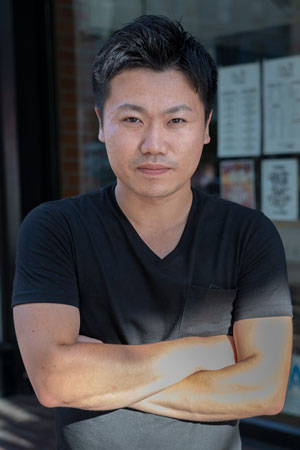 Owner chef, Toshimasa Sano was trained at Tsujita in Tokyo, a beloved artisan ramen brand with a buzzing sister restaurant in Los Angeles, which was described in 2017 as "the king of tonkotsu ramen in Los Angeles" by the late food critic Jonathan Gold of the Los Angeles Times.
After 10 years of training at Tsujita in Tokyo, Sano was inspired to open his own ramen shop specializes in miso ramen & miso tsukemen.
We are especially excited to introduce Americans to ramen dishes with miso broth.
White Miso Ramen originated in Hokkaido, Japan, which is well-known for its rich food culture, and Red Miso Ramen is popular in Tokyo today.
We serve carefully crafted Japanese ramen with an intense broth that takes 40 hours to prepare, pairing it with selected fresh noodles from Kobayashi Seimen, a noodle brand originally from Hokkaido.
We're now proud of our menu with quality Japanese ramen full of energy to satisfy the palate of the most discerning foodies in Orange County.
Franchise Opprtunity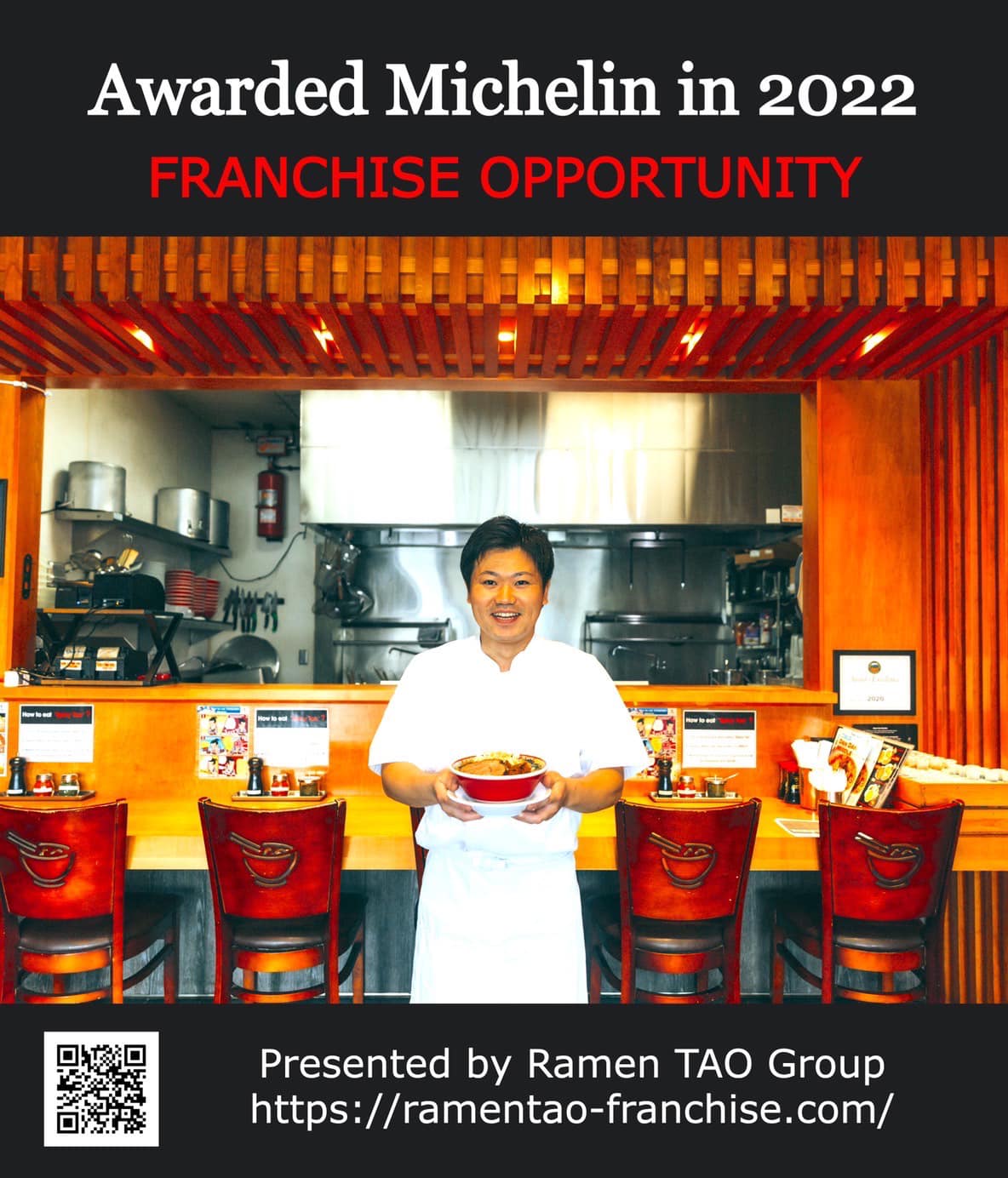 MICHELIN RAMEN FROM CA
Ramen TAO was established in 2019 in Buena Park, CA. The thick miso flavor pork broth, which was developed by refining ramen recipes in Japan and the US, is the signature of Ramen TAO. We were happily selected by Michelin in 2022 which amazed us because of its small location in the suburb of California.